Corporate Philosophy
The Sentiments Embodied by Our Name
Our corporate name of "AHRESTY" is a phonetic representation of the letters R, S, T standing for: Research, Service, Technology.
Research means continuous development and research into new technologies, markets and sales approach.
Service means careful, satisfying service rendered through warm personal interaction. Technology means the technology to produce hardware and software which are truly useful and beneficial to society.
Research, Service and Technology as defined above should not be treated separately.
For example, true research requires proper technology and the desire to provide service to society.
The three concepts have intricate links between each other in which they depend on each other and become refined and improved through interaction.
We have incorporated the sum total of Research, Service and Technology (abbreviation "RST") into our corporate philosophy and have named our company "Ahresty Corporation".
We wish to put this corporate philosophy to full use so that we can make a large contribution to the progress and welfare of society by means of our products.
Casting Our Eyes on the Future
The Tag line "Casting Our Eyes on the Future" embodies our business attitude of always moving forward by taking the initiative in Research and Development, Service and Technology and by keeping all of our attention here at Ahresty focused on our customers, the global environment and the future of Ahresty itself, to realize the corporate philosophy represented in our name.
The word "Casting" in the tag line combines the meaning of "to throw one's gaze" with its other meaning of "to shape molten metal in a mold" which is our main line of business, die casting.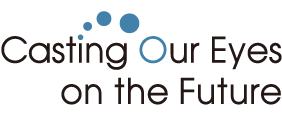 Corporate Philosophy
Let us take pride in our work,
respect theory and experimentation,
value originality and invention and
offer superior products and
service to our customers
Five criteria for action – The RST Way
The RST Way's five criteria for action—conscientious, proactive, speedy, learning, and challenge—are the basis of each employee's way of thinking and action to realize the Corporate Philosophy.
The RST Way is displayed in a total of six different languages (Japanese, English, Chinese, Spanish, Hindi and Thai), in the handbooks that our employees carry with them at all times, and in various other places, such as on the notice boards around our plants. In this way, we are seeking to firmly establish the RST Way as Ahresty's global action standard.