To create safe and healthy workplaces
We believe that in order for Ahresty to fulfill our corporate social responsibilities and grow sustainably, it is essential that each employee be healthy mentally and physically, and create safe and comfortable workplaces.
Occupational Safety and Health Policy
Top Management's Commitment
Top management will establish occupational safety and health management systems to develop and maintain a working environment where all associates at the Ahresty Group can work without risk to health and safety.
Top management will also establish a Safety & Health Management Committee at each site, which reflects associate feedback to the systems to promote continual improvement.
Our Declaration
We at Ahresty will:
1 Work with Ahresty Safety Awareness in mind;
2 Work toward occupational safety and health goals to achieve a healthy workplace with zero accidents;
3 Comply with occupational safety and health requirements, such as national and local laws and regulations; and
4 Strive to develop a safety working environment and raise safety awareness through involvement in occupational safety and health activities, such as risk assessment, education and training, HHK and KY activities.
~We disclose this Occupational Safety and Health Policy both inside and outside the Group~
Safety slogan for the three years from fiscal 2019 to 2021
"Find potential hazards in your workplace! Think and act safely by observing the rules!"
Occupational Safety and Health activities
To create safe workplaces, Ahresty is carrying out a variety of occupational safety and health activities across the Group.
Practical safety training
Safety Sense Training
Safety patrols
Improvement of safety functions of equipment
Basic education to prevent fires and accidents
We are working on such activities as important activities.

Basic education to prevent fires and accidents: Fire drill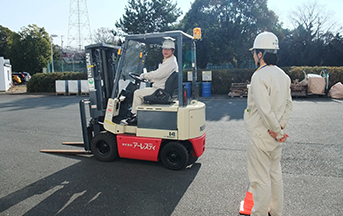 Safety sense training: Blind spots from a forklift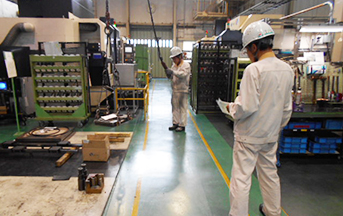 Practical safety training:Crane work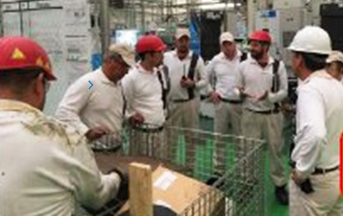 Safety patrol