Driving EV Strategy to Expand Our Business Areas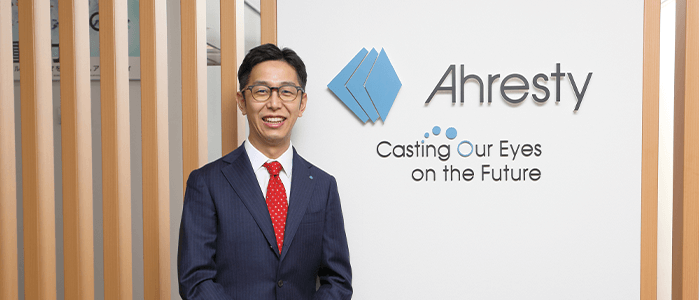 Looking Back on FY20 and Initiatives for 1921 Medium-Term Management Plan
First of all, I would like to express my sympathies to those affected by COVID-19 and pray for their speedy recovery. I sincerely offer my deepest condolences to those who have lost their lives to COVID-19. I also express my sincere gratitude to professionals who are striving to prevent the spread of COVID-19 on the front line.
In FY20, our customers around the world suspended car production and some countries imposed lockdown restrictions. These had a considerable impact on our business. As a result, our shipment volume for the first quarter decreased by more than 50% on a year-over-year basis. From the second quarter, it showed a recovery trend and the shipment volume for the third quarter returned to the same level as the previous year. However, in the fourth quarter, a decrease in car production due to a semiconductor shortage and a sharp rise in aluminum market prices gave a tremendous impact to our business results again. Thanks to our concerted effort across the Ahresty Group to reduce costs and investments and due to the recovery of the shipment volume, the operating income for the second half became profitable. However, it could not be fully offset by the sharp drop in revenue for the first half, thus we unavoidably recorded an operating loss for the full year. That was a disappointing result again from the previous year. I sincerely apologize to our shareholders and investors for causing the disappointing and worries. To turn around our performance in such a severe business environment, we are working hard to improve the finance foundation and enhance our competitiveness based on the 1921 Medium-Term Management Plan.
We actively strived to lower the break-even point by cutting fixed costs and variable costs through labor-saving in manufacturing and back-office functions, reduction in capital investment, and improvement in productivity. With regard to our quality improvement efforts, we earned several Quality Awards from our major customers around the world. We will continue to offer products with stable quality, which would build high reputation for our products among our customers.
Our Response to Growing Demand for EVs
While the Japanese government declared that Japan will become carbon neutral by 2050, many countries similarly have pushed forward the environmental policies. Automobile manufacturers are accelerating the shift to electric vehicles (battery electric vehicles, hybrid vehicles, plug-in hybrid vehicles, and fuel cell electric vehicles). Since hybrid vehicles and plug-in hybrid vehicles are driven by an engine and a transmission, i.e. our main products, and additionally equipped with an inverter, a converter and other electronic control components, they will increase demand for die casting products. With regard to battery electric vehicles and fuel cell electric vehicles, demand for internal combustion engines will disappear but they will create new demand for various casting products, including electric control components, motor housing, decelerators, and battery cases. Many of new orders and orders for mass-produced products that we are currently receiving are for EV components. We expect EV parts to account for 30% of the sales by 2025. We will continue to push forward our EV strategy by strengthening sales activity to expand our business areas while responding to changing situations in each country.
For Sustainable Growth
Aiming for the sustainable growth, the Ahresty Group will tackle two initiatives: improvement in the energy consumption efficiency of vehicles by offering aluminum die casting products; and reduction in use of fossil fuel resources in the manufacturing process by improvement in energy efficiency. Most of aluminum we use for production is recycled aluminum. It generates only one-seventh as much CO2 emissions as iron. Furthermore, aluminum has a specific gravity as low as approximately one-third that of iron. By taking advantage of these environmental properties and advancing our technologies, we believe that we can make vehicles even lighter, contributing to climate change mitigation. We will also actively work to reduce CO2 emissions in the production process. The outlook for economic recovery remains uncertain and dramatic changes in business environments can be expected, but we will strive to improve corporate value through a unified effort as the Ahresty Group. We sincerely ask for your further support.
President & CEO
Arata Takahashi